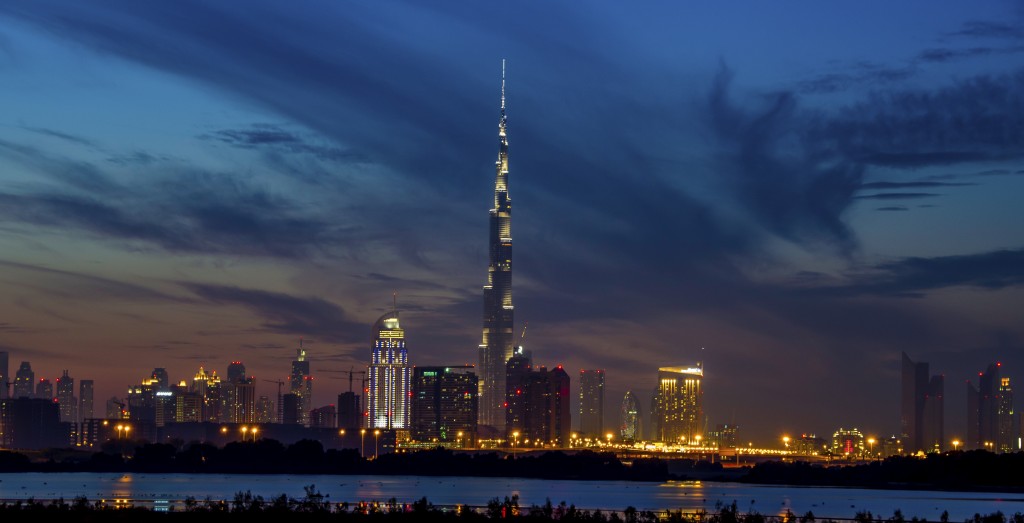 As some of my readers know I have been spending some time in Saudi Arabia working on an energy productivity and energy efficiency financing project. This has allowed me to look at the various energy efficiency initiatives in the Gulf Co-operation Council countries. It may surprise some people but the GCC countries, including Saudi Arabia, are paying increasing attention to energy efficiency, driven by various factors including the need to reduce the rate of increase in domestic energy demand and national commitments to sustainability. Clearly there is a long way to go and many issues to face, including the low retail price of energy, but there are some very positive developments. One of the most interesting developments is the Etihad Super ESCO.
The Etihad Super ESCO was established as a 100% owned subsidiary of the Dubai Electricity and Water Authority (DEWA) in 2013. It is a commercial organization with the mission of creating a market for energy performance contracting in Dubai. It has the following targets to be achieved by 2030:
To retrofit 30,000 buildings
To reduce energy consumption by 1.7 TWh
To reduce CO2 emissions by 1 million tonnes
It is targeting to catalyze USD 540 million of capital deployed by 2030. The business model of the Etihad Super ESCO is to develop projects, bundle projects, contract with Energy Service Companies to undertake the work on a guaranteed performance contract, and to source and arrange the capital. It targets government and other organisations with large property portfolios.
To date the Etihad Super ESCO has undertaken several projects including:
A 16 m AED (USD 4.36 m) project for DEWA in seven buildings including 55 energy efficiency measures covering lighting, cooling and ventilation. The reduction in energy consumption is 31%, 5GWh per year with a saving of 2.6 m AED (USD 0.71 m). A significant improvement in comfort in the HQ building was also achieved. Contract length is six years. Project execution is by MAF Dalkia Middle East.
A 21 m AED (USD 5.7 m) project to replace lighting in power stations with LED lighting. Reduction in energy consumption for lighting of 68% with savings of 6 m AED (USD 1.6 m) a year. The new lighting also produced better working conditions. Implementation was by Philips Lighting. This is part of an overall 37 m AED (USD 10 m) investment across the DEWA estate including power stations and offices.
It has also signed a number of MoUs that will lead to projects in due course including with the Dubai International Finance Centre, the Dubai Airport Free zone Authority and the Wasl Asset Management Group.
In November 2015 Etihad Super ESCO announced a significant first, the world's first building retrofit project funded through a Shari'a compliant structure. The project host is the Jebel Ali Free Zone and this will be the largest retrofit to date in the Middle East, covering 157 buildings. It is projected to save 26 GWh of electricity a year and 200 m imperial gallons of water resulting in a 22m AED ($6 m) saving. Capital cost is 64 AED ($17.4 M). The funding is coming from the National Bonds Corporation.
The use of Shari'a compliant funding is interesting as the match between infrastructure investments, including in energy efficiency, and the requirements of Shari'a funding have been discussed before but this is the first application to building retrofit projects. The super ESCO seems to be addressing the various parts of the jigsaw of energy efficiency financing I have described before including:
using a "captive" portfolio to achieve scale (in this case DEWA buildings and power stations and government buildings)
creating demand at scale through targeting property owners with large portfolio owners rather than single buildings
taking on development risk for large portfolios of projects
building capacity amongst customers and suppliers
arranging finance at scale
The fact that the super ESCO is part of DEWA is also interesting as it indicates a degree of integration between energy supply planning and energy efficiency.
Dubai, with its rapid growth over the last few decades and famous excesses is perhaps not the first place we think of when we think about energy efficiency but the Etihad Super ESCO seems to be a world class initiative. Other countries in the GCC and beyond, should study the DEWA model carefully.