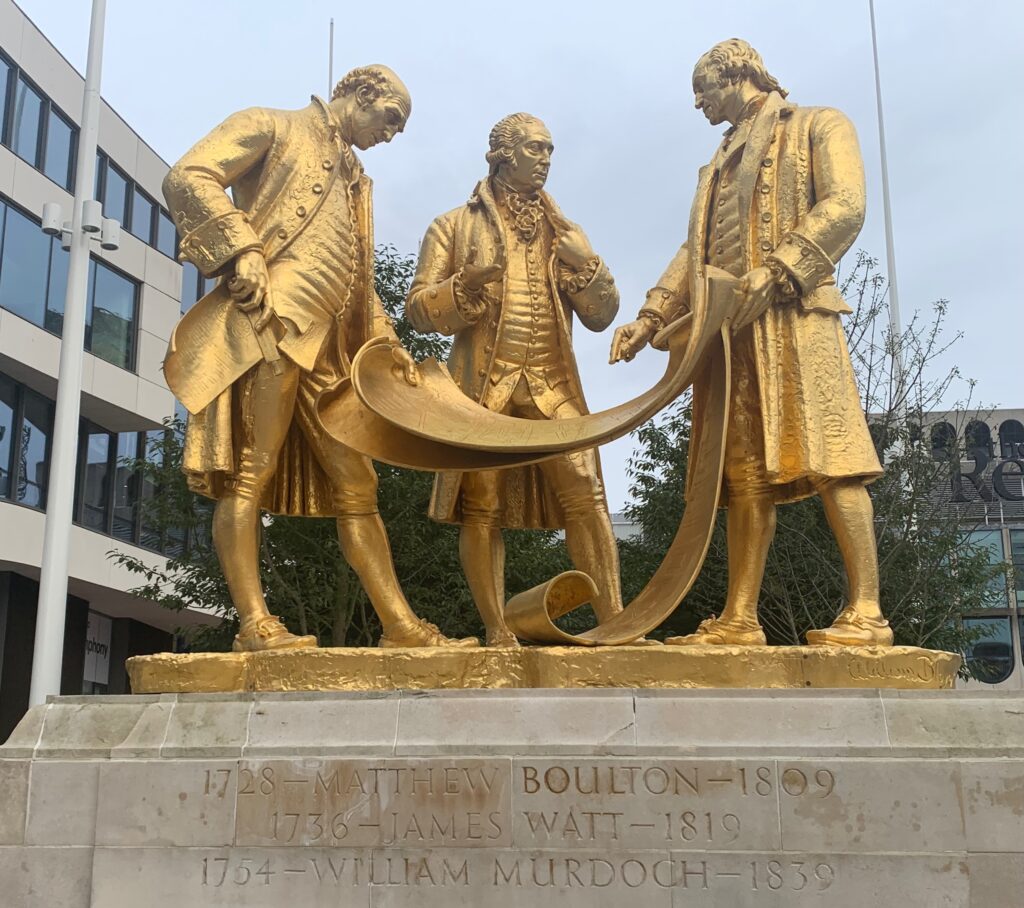 I was on a panel at the Midlands Net Zero Hub conference on 5th October which was an excellent event. The panel was too short, as is often the case, but catalysed several conversations. Here is a fuller version of my remarks.

It is always good to be back in Brum as I studied at the University of Birmingham between 1977 and 1980 and have many fondmemories of the city. I took a unique interdisciplinary degree which had been set up in response to the oil crises which covered all aspects of energy. We took courses in various categories of engineering as well as economics, and talked about energy transitions and S-curves, subjects that are now more commonly discussed. We studied all energy technologies from oil to coal to solar and wind, which at the time were considered minority interests and largely disparaged by the mainstream energy industry. The scale of the global renewable enegy industry now shows how far we have come in forty years but of course we still have a long way to go in the energy transition. My final year undergraduate dissertation was looking at proposals by Lockheed to build a fleet of hydrogen fuelled aircraft, so I now get déjà vu reading some of the reports on hydrogen in aviation.

It is also highly appropriate to be in this place because a few hundred metres behind me is the magnificent golden statue of Boulton, Murdoch and Watt. It is little known but they invented the Energy Service Company in the 1760s – they invested capital to install Watt's new, more efficient steam engine in pumping stations in mines and took a proportion of the savings in coal. It was a shared savings deal. So like many other innovations you can say Britain invented it but hasn't fully benefitted from it.

Moving on from history, the problem we face today is how to scale up investment in net zero – and particuallry for me that means in energy efficiency, distributed energy and electrification. Those three things will have the biggest potential impact in moving us towards net zero.

At ep we've spent the last decade or more working on the problem of how to scale-up investment, we've studyed examples from all round thre world where investment has been scaled, and worked on projects and programmes in UK, Europe, Asia and the Middle East, and developed a number of tools to help scale-up.

Having looked at all the successful cases of scaling up investment, (and there aren't enough of them yet), I came up with a very simple model which I call the jigsaw of energy efficiency financing. The jigsaw has four pieces:

Standardisation – which means standardisation of technologies, development processes, underwriting processes and contracts.
Finance – which means both project finance and the critically important but harder to find development finance.
Pipeline – we need to scale-up pipelines to attract institutional capital and that needs both development work and new, more attractive business models.
Capacity bulding – which means capacity building amongst customers, suppliers and the finance industry.

You can put these four pieces together in different structures, public or private, or use different vehicles such as super-ESCOs, procurement frameworks or investment funds, but you do need all four to be brought together. Otherwise you will either end up with projects looking for money, or money looking for projects.

Many of the programmes we have led or been involved in fit into this model.

Standardisation
We brought the Investor Confidence Project (ICP) to Europe. ICP is a set of Protocols for developing energy efficiency projects in a standardised way that has been proven to lower risks and transaction costs. We also wrote the Energy Efficiency Financial Institutions Group's (EEFIG) Underwriting Toolkit, a first attempt at standardising the way that financial institutions assess value and risk of energy efficiency investments.

Finance
We have connected projects to capital and worked with the finance industry through ICP and EEFIG, and directly with investors by conducting due diligence on investments and acquisitions for a number of investors.

Pipeline
We have developed new models to build pipeline including ESCO-in-a-box®, (see below), Retrometer – an approach to metered energy efficiency, and the Net Zero Delivery Vehicle (see below).

Capacity building
We have trained public sector bodies on using ESCOs, written guides on energy policy and financing energy efficiency for entities such as SE4ALL and UNESCWA.

Assembling the jigsaw

Our ESCO-in-a-box® operating system brings all four pieces of the jigsaw together. It uses standardised protocols, processes and documentation to enable local authorities or economic development agencies to offer financed energy services, in an attractive value proposition, to local businesses. It links projects to finance and builds local capacity.

Our Net Zero Delivery Vehicle focuses on bridging the development gap, the gap between project concept and high quality, well developed, financeable projects. It brings together local authorities with ambitious net zero plans but limited capacity with private sector best practice to develop projects and source financing for them.

So to sum up, in the years since I left Birmingham we have seen tremendous progress in many areas and the energy transition is now well underway, although most of the focus has been on large-scale centralised energy. The challenge now is how to scale-up much smaller-scale projects in energy efficiency, distributed energy and electrification. We don't need to reinvent the wheel, we have the tools, we need to focus on scaling them up.

If you need assistance to scale-up investment into energy efficiency, distributed energy and electrification get in touch.