An update on ep group's evolution
At ep group we are best known for our work in energy efficiency, energy services, and the financing of energy efficiency.  This work is based on both our experience over many years but also our belief that improving energy efficiency is a critical but still relatively neglected part of the energy transition.  We have always been clear, however, that transitioning to a cleaner, more equitable energy system is just one part of the massive challenge we all face in building a more sustainable, and ultimately regenerative economy. Every day, as well as the effects of climate change we see more evidence about the loss of bio-diversity and many other environmental problems such as plastic waste, water pollution etc, problems that affect us all. At the same time, we see social problems such as lack of equal opportunities, as well as poor governance of organisations and countries as being major issues that affect us all and make us poorer in both an economic and a human sense.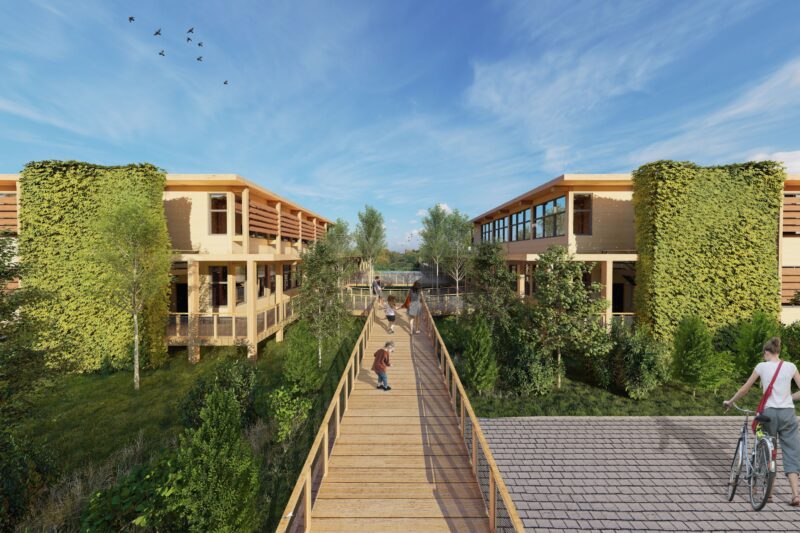 The good news is that there are clear signs of solutions emerging. The rise of interest in stakeholder capitalism, purpose-led companies, impact investing and ESG investing, even allowing for the real problem of 'ESG washing', are all positive trends. We see impact investing, investing with an explicit intention to make positive change, along with its corollaries of impact management and impact consuming as the way forward. Our work had always been focused on making a positive environmental impact through improving energy efficiency and when we organised our various companies into ep group we ensured that impact measurement was baked into our operating model.  As we were increasingly expanding into other areas we also re-considered our purpose and stated it as follows: 'to enable maximum impact in the transition to a net zero and regenerative economy in an equitable way'.
It is worth explaining this purpose in more detail.  The word 'enable' is important as we think maximum impact will be achieved by focusing on enabling many people to have their own impact in their own way, rather than just focusing on our direct impact. This is what Carol Sanford, a leader in regenerative thinking, calls 'indirect work'.  The idea of a 'net zero' carbon economy and the need to move towards it to combat climate change is widely understood, but the phrase 'regenerative economy' less so.  Essentially it means moving investment and resources into systems that restore and regenerate nature, systems that pay attention to quality and well-being and rely on renewable energy flows and the circular economy.  The words 'in an equitable way' are also vital in this context, much of the modern economy is inequitable, particularly the provision of capital, much of which is extractive, short-term, and not accessible to many people.  Being equitable is core to who we are.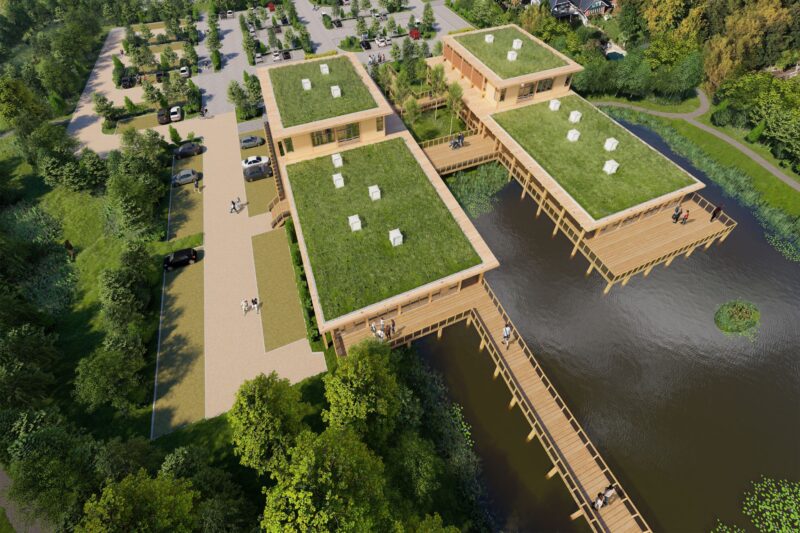 So how are we delivering against our purpose? Our Theory of Change identifies three types of impact we have through our work: increased capacity within organisations to transition to the net zero and regenerative economy; increased investment into net zero and regenerative projects, programmes and companies; and developing and delivering high performance net zero and regenerative projects and programmes in industry and the built environment. Our services, which include: consultancy, research and development; asset management; developing projects; and architecture and design, all contribute to these impacts.  Our 2022 impact report, which will be published soon, will summarise some of the impact our work has had across the different businesses.
We have another fundamental belief, and that is mainstream shareholder primacy models of business are clearly part of the problem and that introducing new models of 'enterprise design' is a necessary part of the solution in addressing environmental, social and governance problems. Having reviewed different models in use that address the problem, we decided to transition to steward ownership. Steward ownership is based on two principles:
Self-governance – businesses should be controlled by people working in them.
Profits serve purpose – profits serve the mission of the company.
Steward ownership will provide a long-term, stable home for the people in the business as well as reward them with a stake in the business.
As well as restructuring we have invested heavily in systems for governance, finance, and impact reporting. Having built our platform the strategy is to scale by agglomeration – bringing into the group other service businesses in adjacent markets that support the transition to a net zero and regenerative economy – and list the company in three to five years. This strategy provides a route to greater value creation and liquidity for business owners, access to cheaper patient capital, the ability to bid for larger projects with large customers, the network effects that can come from working with other parts of the group, and a long-term purpose-led home for their company and their employees.
Our approach to bringing companies into the group is to first acquire at least 51% of the company in exchange for shares in ep group. The remaining shares will be purchased on an agreed exit multiple after an agreed time, or when the group lists.  It is expected that the founder shareholder(s) will stay active in the business for an agreed period but it is not necessary that they should exit completely.
Companies that we bring into the group should:
be operating in areas that support the Sustainable Development Goals, particularly SDG 7, SDG 9, SDG 11, SDG 12, and SDG 13
be operating in areas that are complementary to existing ep group
be EBITDA positive
have little or no debt
have founders seeking value realisation within a defined period
have a complementary culture.
Our offering has proven to be attractive to business owners and we have a pipeline of companies interested in joining the group. It is also attractive to investors, particularly impact investors who cannot normally access the smaller companies which are helping to deliver the transition to a net zero and regenerative economy.
If you are interested in joining us on our journey building a new type of enterprise, or finding out more about the impact-led investment opportunities we have, do get in touch.
Steve Fawkes
Managing Partner
24 October 2022